Crossing the Finish Line on October 24, 2009. How bittersweet.
Sure, exciting......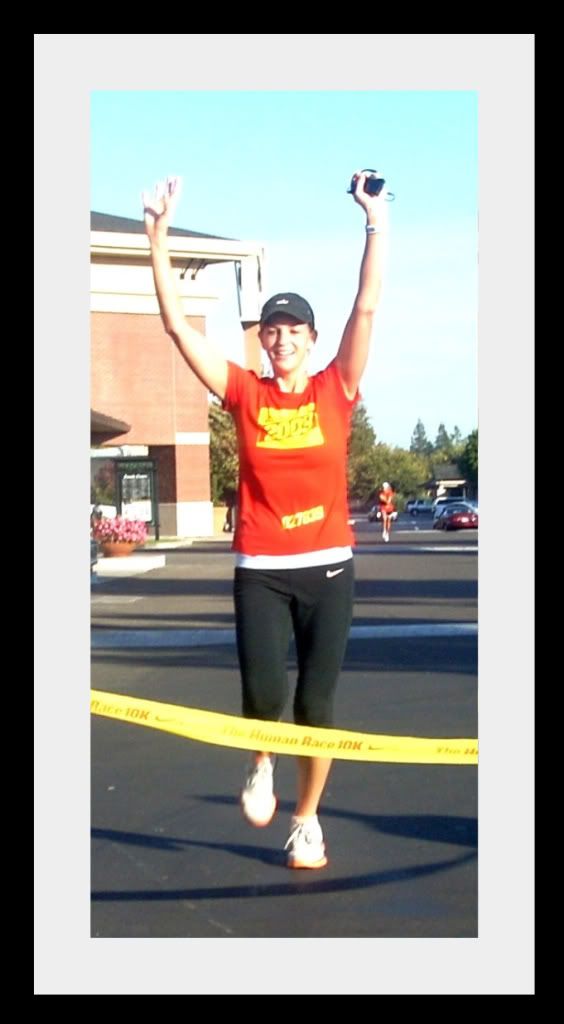 And then again, maybe I'm not so sure of this
excitement
!
Don't get me wrong:

I.LOVE.RUNNING. I.LOVE.NIKE+. I LOVE. with PASSION.
But crossing the finish line
for me meant that a
small
chapter in my life was coming to an end. So much time spent (August-October) learning, recruiting, running, motivating, inspiring, meeting and encouraging the Pied Pipers was coming to an end. I had some major "day-after" blues on Sunday.
Crossing the Finish Line
for me was never about "hurrying up to get it over with" (although I'm currently working to shave time off my 10K!) because I knew that when it was over, it might
truly
be over if I let it.
In the days since Sunday, though, I've decided that it will only "be over" if I "let it be over."
And I've decided that
no matter what
I won't "let it be over." I'm not finished - I don't think the Pipers are finished - with what we started!
And what we started was

a TEAM

-

a PACK

-

a PASSIONATE VIRTUAL RUNNING EMPIRE

, if you will!
I believe that where we
begin
to go from here is to recruit and gather more people who want to join us! Very shortly, this Nike+ Human Race 2009 Blog will probably fade away - after all, it's almost 2010 - and we'll have a NEW Human Race to look forward to.
But as soon as I launch our "new place," I will be sure to post it up HERE! I will post it on Facebook. I will post it on Twitter. I will post it everywhere I can think possible.
And then......IT'S ON!!!!!!
Until then, feel free to leave messages here! Let us all know what you are up to, who you've recruited to join the Pipers, what you are running (or why you're not running!) and probably most importantly.....awesome new "food finds:)"
Cheers!